A new outpatient unit is necessary……
The present building of the outpatient unit (see below) has proved to be unsatisfactory e.g. damp due to leaks in the roof, lack of spacemaking it necessary to look for a new premises.
During the trip by the foundation council to Kaolack in April 2019 various buildings were looked at with the aim of finding a property suitable to accommodate a doctor's surgery. After a long search together with the AKS members, our partner foundation in Kaolack, we settled for a house ("La maison bleue") on the grounds that the building was in good condition and its location ideal for the purpose. It is 4 years old, has an attractive facade, is equipped in a modern fashion, and the layout of the rooms makes it optimal for a medical practice.
With the help of Bassirou Gakou, the president of our partner foundation, and a great deal of organisational effort we were able to sign the respective contracts concerning the purchase of the property within a very short space of time. Currently minor repairs are being carried out on the house so that the medical practice can be set up and opened as soon as possible.
Repairs in the house
aa
aa
aa
aa
_______________________________________________________________________________________________________________________________________
The beginnings of the outpatient unit in the district of Sam in Kaolack (Senegal)
Within the scope of the cooperation between the town of Osterode and region of Kaolack in Senegal we aim to give effective support to the outpatient unit in the district of Sam. A male nurse (Mr Ngom), who used to work at the hospital in Kaolack and is now retired, runs the outpatient unit. This man is available for the people of this district from 8am – 6.00pm and at other times, including at night, if necessary. He is the heart and soul of the area and completely devotes his life to the service of his people. At night he also visits the patients who cannot come to the outpatient unit.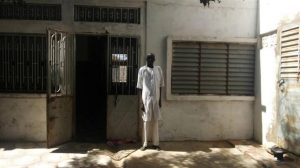 "Whoever supports Mr Ngom's medical care helps us all."
(Remark made by a local inhabitant)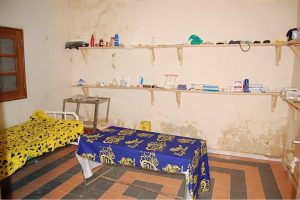 Besides the hospital, this is the only medical care unit in the Sam district.
One of our next objectives is to improve the equipment of the outpatient unit. Moreover, in the future the nurses training school, Lycée Valdiodio NDiaye (Partner school of Tilman Riemenschneider Secondary School) is to work together with the outpatient unit.
The funding from Osterode has made it possible to equip the outpatient unit with beds, chairs etc. as well as medication and bandaging material.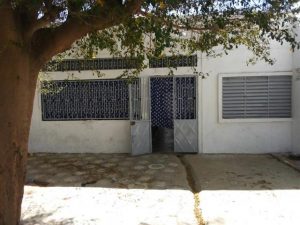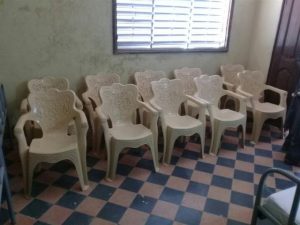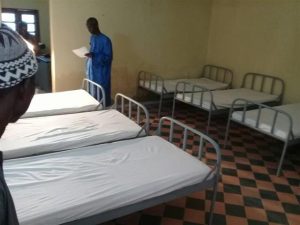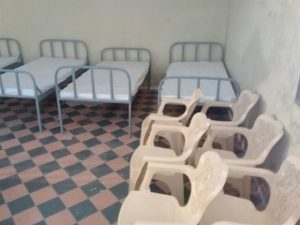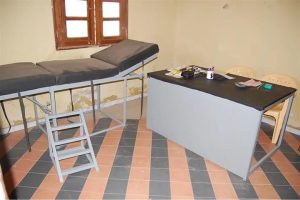 The outpatient unit has been named after our deceased friend,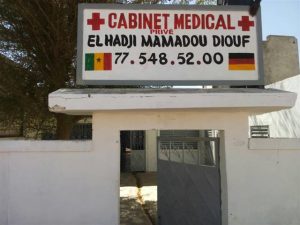 Elhadj Mamadou Diouf.
The opening was celebrated with official representatives of the town and the sponsors.
Now treatment is free for pupils from the local schools and patients of 65 upwards.
The aim is that the outpatient unit should finance itself.
You will find further projects at www.trg-kaolack.de.