On the first weekend in Advent there was an EDF stand at the Christmas market in Osterode! There you could buy kilometer plaques for a minimum donation of €1.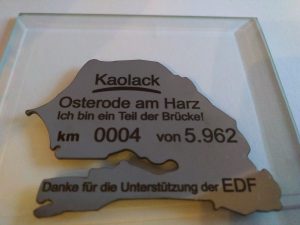 Like at the gala, we also sold many products from the artists' community in Kaolack. In addition, we had lots of interesting conversations….
Thank you to all the helpers and visitors!!!
Zeitungsartikel zum Vergrößern bitte anklicken