Since the renovation of our partner primary school SAM II will soon be finished, the planning for the next project is already under way. In the school playground a sports and play area of concrete of approx. 20m x 6m is being made, in the middle of which a tennis practice wall (approx. 2.50m) is to be constructed.
This sports complex (also suitable for basketball and football) serves as a place for young people to meet and spend their free time. Sport has an inclusive effect, also for children who for different reasons are unable to go to school. On top of that, the educational aspect (the development of coordination and communication skills) plays an important role. The completion of the tennis practice wall is to be celebrated on site together with Osterode pupils and the EDF members, Matthias Stach and Tobias Rusteberg, during the next exchange trip (23.11.-2.12.2018). The necessary equipment (rackets, balls) were donated by Tennis Point at the foundation gala. In addition, Tennis Point made a large donation to support the project.
The remaining sum comes from YOUR donations.
A big thank-you also on behalf of the Senegalese primary school pupils and future users of the sports area!
Preparation of the ground: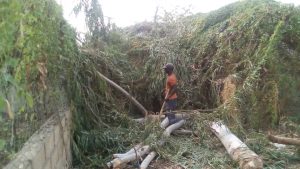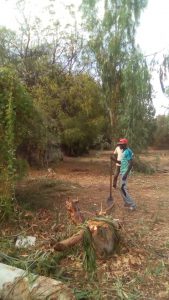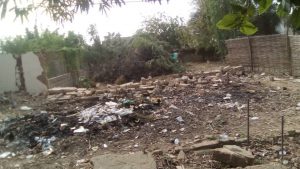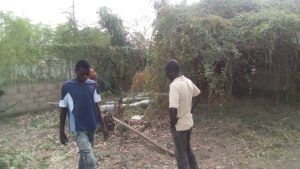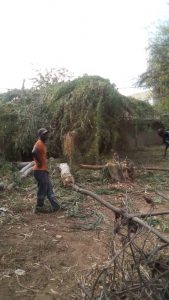 Fotos: AKS
Now construction can begin: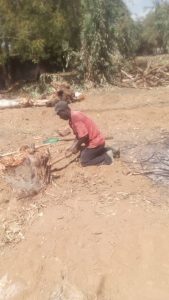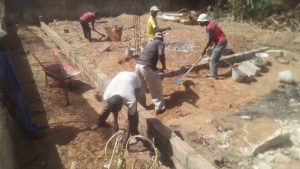 Fotos: AKS
And they are making rapid progress: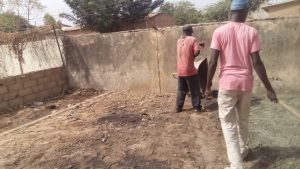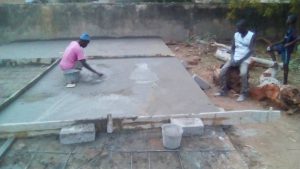 Fotos: AKS
The concrete surface is almost finished: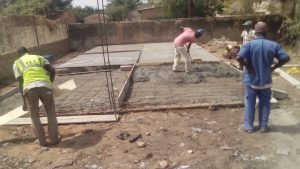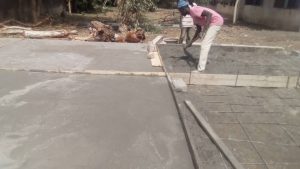 Fotos: AKS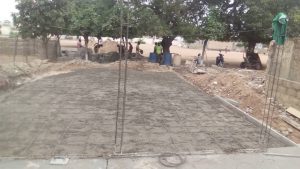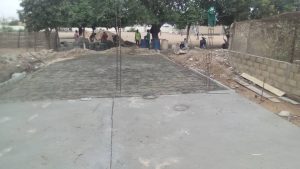 Fotos: AKS
The concrete surface is finished: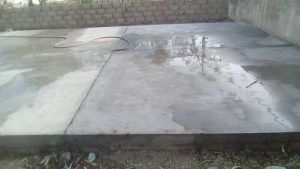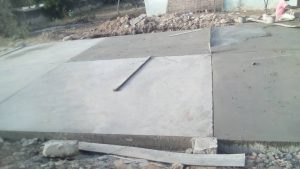 Fotos: AKS
The timing of its completion is perfect so that the opening ceremony of the new tennis practice wall can take place with the German delegation next week: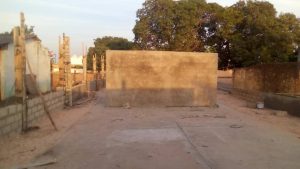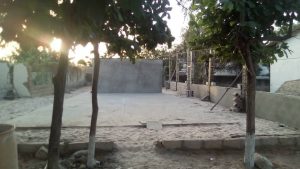 Fotos: AKS
At last everything is ready: the opening can take place:
Foto: EDF
Now the tennis practice wall has been given an artistic finishing touch.